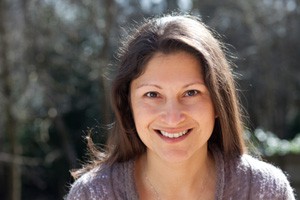 I have over 15 years of experience working in the NHS as a Paediatric Speech and Language Therapist specialising in the treatment of children from 0- 18 years with a wide range of speech, language and communication difficulties.
I have significant experience in treating a broad spectrum of communication difficulties ranging from the mild to the more complex difficulties such as; significant hearing impairment/ Deafness, Autism, Down Syndrome as well as other communication difficulties.
I have treated children in a variety of settings including clinic, mainstream schools, resource bases and units, special schools and early years' settings.
I'm also experienced in devising and delivering training to parents and other professionals (e.g. early years practitioners, school staff, health visitors etc.). I am an accredited Elklan trainer.
Now working independently (since April 2015) I can bring these clinical skills to you and your child offering, a comprehensive and tailored service to support your child's speech, language and communication development. I am based in Haslemere, Surrey and work around the Surrey/ West Sussex/ Hampshire borders.
I have a completely clear, enhanced criminal record certificate issued by the UK Disclosure and Barring Service (DBS).
Qualifications and memberships
I am a member of the Royal College of Speech and Language Therapists. I have a BSc (Hons) Speech Sciences degree which I completed at UCL. I am also a member of the Association of Speech and Language Therapists in Independent Practice and the Health and Care Professionals Council
Publications under maiden name Azahara Godrich
Speech, Hearing and Language Journal: No right ear advantage in gap detection by RJ Baker, S Rosen, and A Godrich (Volume 12, Pages 57-69 (2000))
Training & Other Qualifications
I am trained in the use of and have working knowledge of:
Word Aware: Teaching Vocabulary Across the Day, Across the Curriculum
Colourful Semantics: An Introduction to Coding (Alison Bryan)
Shape Coding (Teaching Grammer to School Aged Children) (Susan Ebbels)
Speech and Language Development for Children with Down Syndrome (birth to teenage years) (The Down Syndrome Educational Trust)
Palin Parent-Child Interaction Therapy: A Practical Intervention for Early Childhood Stammering (The Michael Palin Centre for Stammering)
Primary School Children Who Stammer: Realising their Potential (The Michael Palin Centre for Stammering)
The Lidcombe Program of Early Stuttering Intervention (Mary Kingston at LPTC)
Evidence-Based Intervention for Children with Speech Sound Disorders (Caroline Bowen)
Picture Exchange Communication System (Pyramid Education Consultants, UK Ltd)
Attention Autism (Gina Davies)
Bricks for Autism Lego-based therapy training (Bricks for Autism-Dr Gina Gomez de la Cuesta)
Makaton Stages 1-8 (Now called foundation and enhancement workshops) and Makaton Signing for Babies MSB Training (The Makaton Charity)
British Sign Language Level 1 Award (Signature)
Working with Deaf People-Part 1 and 2 (CSD Consultants)
Working with Pre-School Deaf Children (JAS-Sasha Bemrose)
Parent-Child Interaction and Facilitating Practitioner-Child Interaction (Keena Cummins)
Speech and Language Support in the Classroom (A Total Training pack training you to train others, Elklan)
Solution Focused Brief Therapy (Yasmin Ajmal, Brief Therapy Practice)
Introduction to PROMPT
Level 4 Certificate in Teaching English to Speakers of Other Languages (CELTA)